More and more consumers are looking online for household purchases, rather than battling the stores. Research firm Statista estimates that sales of food and beverage items on Amazon will go from $8.69bn in 2016, to $23.26bn in 2021.
This presents an opportunity for food and beverage brands. Instead of having to negotiate distribution agreements with specialty or chain retailers to get nationwide distribution, now you can easily access entire countries by making your brand available online. And Amazon is going to be the best place to get traction and visibility – almost half of all US households have an annual membership to Prime – a program that has proven to increase size and frequency of transactions.
To be clear, there are extra hurdles that food and beverage brands face when selling on Amazon. These primarily relate to:
Category approval or "ungating"
Product listing optimization in the food category
Product packaging requirements
Unique product listing requirements for food and grocery products
Promoting gourmet food products on Amazon to increase traffic and conversions.
But once a brand overcomes the initial hurdles, it can realize significant exposure and sales through the Amazon channel.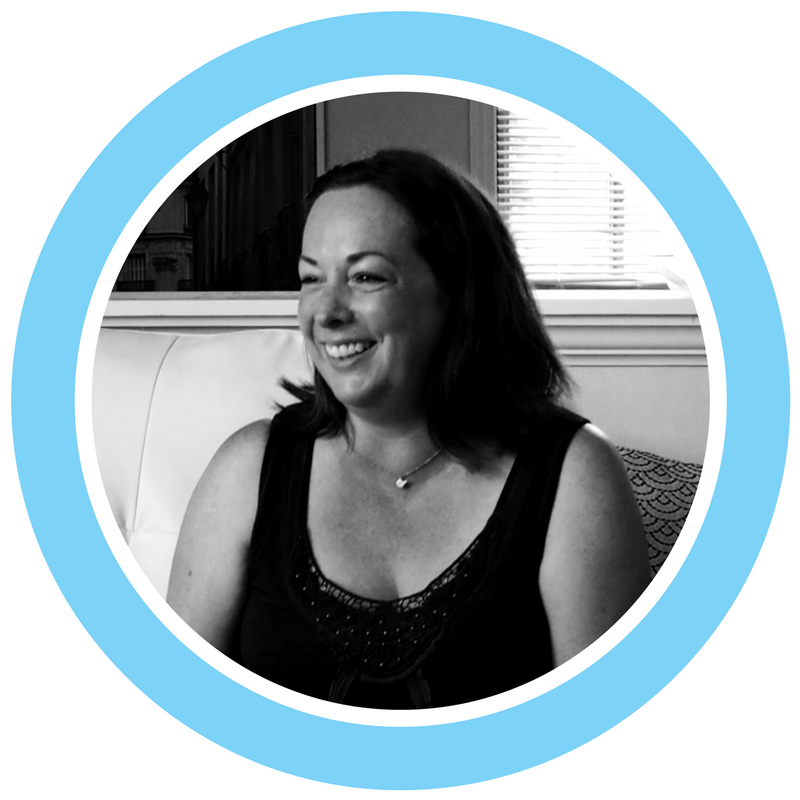 Julie Spear, Bobsled Marketing's Operations Manager and resident food & grocery specialist, shares her top tips for brands looking to launch on Amazon in this category.
1. Getting approval to sell in the Food category
on Amazon ("Ungating")
Each product category on Amazon holds a unique set of requirements and considerations for sellers.
The Grocery & Gourmet Food category is considered a "gated" category within the Amazon marketplace. This means that sellers must qualify to sell in this category and be "ungated" by meeting Amazon's pre-determined standards.
These standards include:
Signing up for the Professional Selling Plan.
Providing Amazon with acceptable documentation (e.g., product invoices) and other information requested about the products you intend to sell.

Sellers need to meet the following seller performance targets:

Order defect rate: < 1%

Pre-fulfillment cancel rate: < 2.5%

Late shipment rate: < 4%
Navigating the process of "ungating" can be tricky for new sellers and can take 2 weeks or more to complete. Once you apply to sell in the Grocery & Gourmet Food category, Amazon will contact you for more information.

---
Download our Amazon Grocery & Gourmet Food category white paper for a full list of the documents Amazon requires, along with lots of tips to help you through the process.
---
2. Packaging Requirements & Special Considerations
for Food Products
When preparing your products for shipment to Amazon, sellers must meet the following criteria for packaging:
Products should be appropriately packed and sealed to protect the food from spoiling, melting or becoming damaged.
Product packaging must protect the quality and safety of the food.
All packaging must include specific product information including expiration dates, net weight, and dietary claims.
3. Expiry dates and shelf life requirements
Many products in the Grocery & Gourmet Food category have a set shelf-life and others have not only a shelf-life, but are subject to temperature sensitivity, known as 'meltable products'.
Products with expiration dates can be sold via Fulfilled By Amazon as long as the units arrive at a warehouse with a shelf life greater than 105 days from time of arrival. Amazon will remove units that are within 50 days of the expiration date.
Temperature sensitive or meltable products must be able to withstand at least a minimum temperature of 50 degrees and at least a maximum temperature of 100 degrees for the duration of the product's shelf life, without adversely affecting product quality. Amazon only accepts meltable products between October 1 and April 30 of each calendar year.
4. Product Page & Listing Requirements
Amazon has specific requirements for the format and information included on the product detail page (product listings) in the food category. Here's a quick checklist when building your product listing:
All Grocery and Gourmet Food product pages must include an image of the nutritional and ingredients information for the product(s).
Images must meet a 300-dpi minimum; 1,000-dpi images are preferred for zoom functionality.
Images should include only the products included for sale through the listing. No accessory products should be featured in the images.
---
Download our Amazon Grocery & Gourmet Food category white paper for a full list of the documents Amazon requires, along with lots of tips to help you through the process.
---
Our top tips for promoting gourmet food products on Amazon
Once brands have been approved to sell their products on Amazon and have inventory available at Amazon's warehouses, work shifts to actually marketing the products and getting the attention of buyers amongst Amazon's 606 million SKUs. Here are Julie's top tips for getting traction in the Grocery & Gourmet Food category.

1. Brand Name
Amazon suggests product titles that include the brand name at the beginning. We've found, however, that leading with the brand name can skew advertising results and can bury the product information, causing it to appear a lot less in mobile searches.
Given that concern, we recommend moving the brand name to the end of the title (i.e. Milk Chocolate Bar by XXX) unless you have a high level of brand recognition and customers enter your brand name as a search in Amazon. This is information that you can easily gather from your ads data once PPC (Pay Per Click advertising on the Amazon platform) is up and running.
2. Variations
If you sell products that vary by flavor (e.g., 3 flavors of coffee), consolidate the listings as one product page. This will introduce customers to more products within your catalog, and could encourage purchases of multiple products. It also centralizes product reviews of multiple products on one page.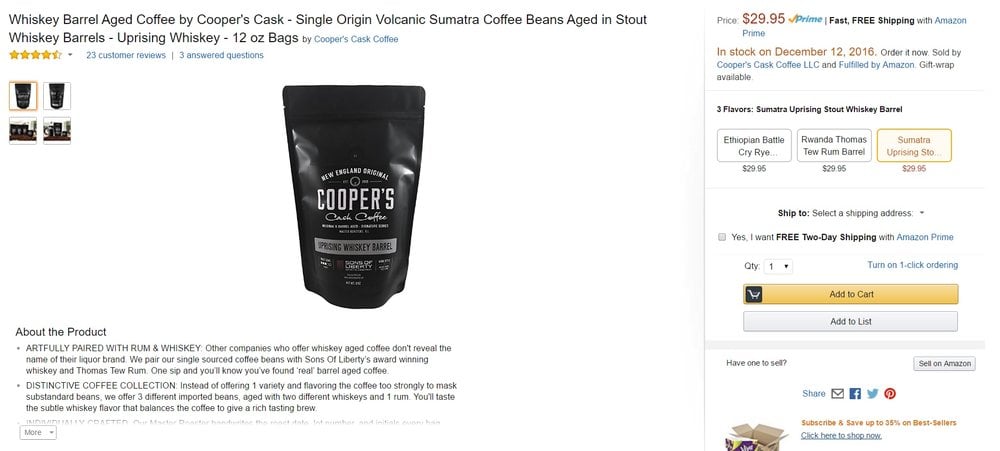 3. Gift Sets
Gift sets are the way to go with grocery products! Create bundles or multi-packs of your products and market them as gift sets. This is especially important at gift-giving times of the year, like Valentine's Day, Mother's Day, and Father's Day.
4. Holidays
Know your holidays and promote them on your product pages! Tell the customer why your product is the ideal gift for the specific holiday coming up. Add holiday-themed keywords to the back-end of your product listings, and create holiday PPC campaigns focusing on these search terms. For more on this topic, see our relevant articles:
5. Product Page Promotions
Grocery and gourmet food products are ideal for product page promos. Offer customers quantity discounts (Buy 3 get 1 free, or Buy 3 get 25% off) or cross-selling discounts (Buy product A and get 15% off product B), for example. The cross-selling promos are a great way to introduce customers to your catalog of products and help increase your average order value.
6. Images
Add lifestyle images to your page! Show customers how your product can make their meal even tastier and more incredible by including an image of a dish created with your products. Adding lifestyle images breathes life into your products and demonstrates their potential by giving the customer a visual cue.
7. Post Purchase Email
Adding a link to automated post-purchase email messages is a great way to direct customers to your Amazon store. Add value to customers by including something useful like a recipe or a handy kitchen tip in your email sequence.
8. Pay Per Click (PPC) Campaigns
There are a few category-specific lessons that Lazar and Alex from our PPC team can share about the Grocery & Gourmet Food category.
Top tips from Alex Gadjovski, PPC Specialist at Bobsled Marketing
Titles should be more informative, and less promotional or "salesy" – buyers are often looking for something very specific.

The back-end keyword fields should be kept as clean as possible, specifically describing the product and not using irrelevant keywords. Adding holiday terms and other loosely related terms will not help you perform better more search results.

If you want to promote your product around a holiday or season, test it with manual campaigns. We've found that initiating manual ad campaigns on broad terms tend to perform better than automatic campaigns, where Amazon selects the keywords. These terms give you more control – I call them "semi auto" campaigns – and can produce many keywords that you can chase in phrase or exact form.

It's very important to update the keyword lineup at least once a week. The competitiveness of the category means that one keyword does not necessarily deliver consistent performance over time. We also frequently adjust the bids – not just increasing the bids, but often decreasing as well. Sometimes lower bids perform better!
Top tips from Lazar Zepinic, PPC Specialist at Bobsled Marketing
"Paid marketing is a must for every seller on Amazon, and that's no different in the gourmet food category. PPC campaigns not only help your product to get noticed via ads, but can also improve a product's position in organic search."
– Lazar Zepinic
Brands need to be aware that few customers will know about a food product's existence if it is particularly unique or new to market. It's often hard to find right keywords for these products because there is no extensive record of customer searches like there are in more established categories. If this is the case, it's important to start with broad keyword targeting, which may potentially be less relevant, but will be helpful in targeting people who might be interested in your brand's specific products. Campaigns for unique food products tend to have unexpected results initially! If the keyword targeting is too narrow in the beginning, the campaign may lack impressions and clicks. On the other hand, irrelevant search terms can blow out your campaign budget with disappointing results.

Combining targeting types, regular keyword harvesting, bid optimization and testing is the strategy we follow for all Grocery & Gourmet Food accounts.

Amazon has invested a lot into the Grocery & Gourmet Food category, and has even loftier ambitions for the category, including building brick-and-mortar food retail stores in various U.S. cities.

Food and beverage brands can't ignore the huge opportunity that Amazon presents to reach customers looking for more selection and convenience than retail stores.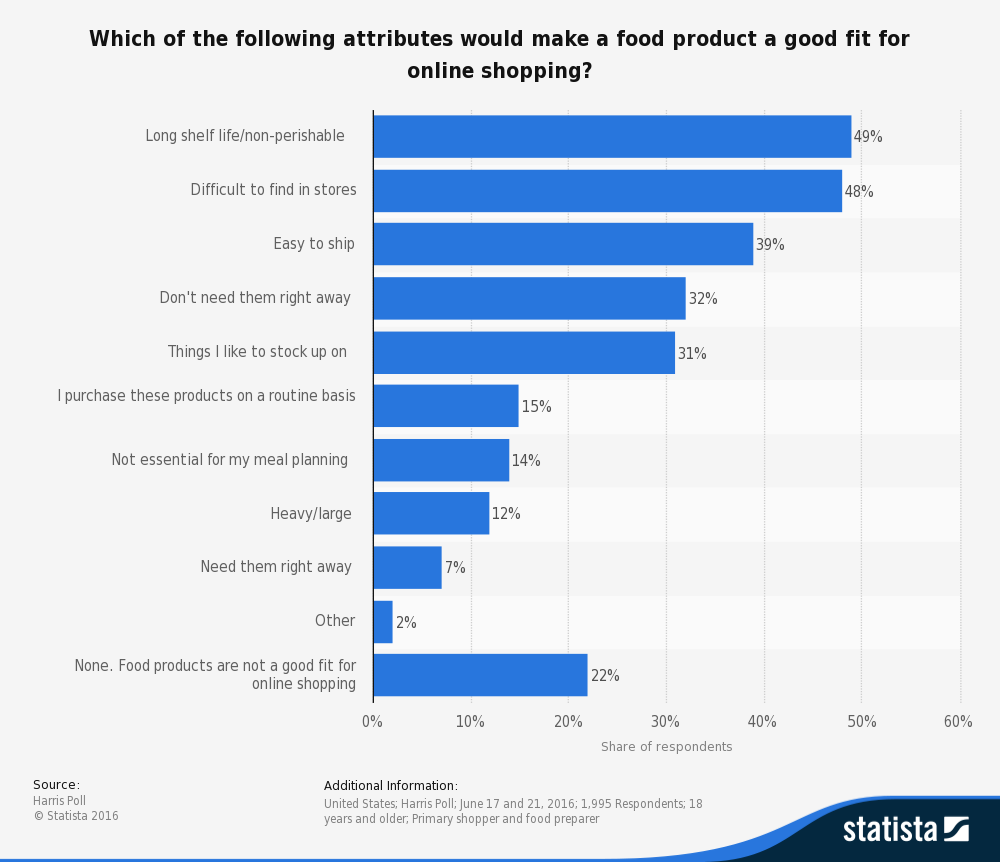 Here are some clients that we've worked with in the Grocery & Gourmet Food category: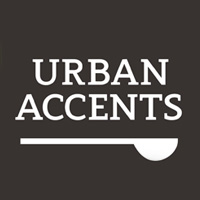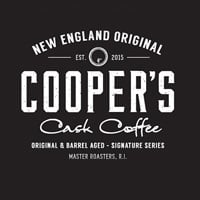 Each of these clients had very specific challenges with selling on Amazon, including:
Selling on a wholesale basis to Amazon via the Vendor Central platform, but wanting to explore a hybrid model of using both FBA and Vendor Central to launch some new products on the platform.
A large number of meltable products (chocolate).
Struggling to identify & launch products that would sell well throughout the whole year.
Packaging in glass containers, which have specific standards in terms of breakability and product drop tests.
Launching a new product concept in the very crowded and competitive niche of gourmet coffee beans.
Enrollment and usage of the Seller-Fulfilled Prime program.
Advanced inventory planning and forecasting to reduce stock-outs, and lost revenue.

If you're looking to skip the learning curve and get help with launching your food or beverage brand on Amazon, request a consultation with us.
{{cta('84d92f26-f845-47ac-84de-ab77df631479′)}}
Kiri Masters